Every day more people around the world, specially younger generations, are beginning to adopt sustainable habits in their activities. This is due to a general rise of global consciousness about the environmental situation .
Along with this, new initiatives regarding environmental care have begun to appear worldwide. Among those, the new sustainable decorating design trends can be found.
But, what is sustainable decorating? It is a decorating design that incorporates reused, recycled, or responsibly sourced items.
Nevertheless, this type of interior design requires commitment, and creativity. Because of these, many people are willing to engage in this sustainable world, but don't know how to begin. That is why, in this post, Vera Interiors, interior design studio in Seville, we help you to take the first steps in an environmentally friendly decoration.
Recycling and DIY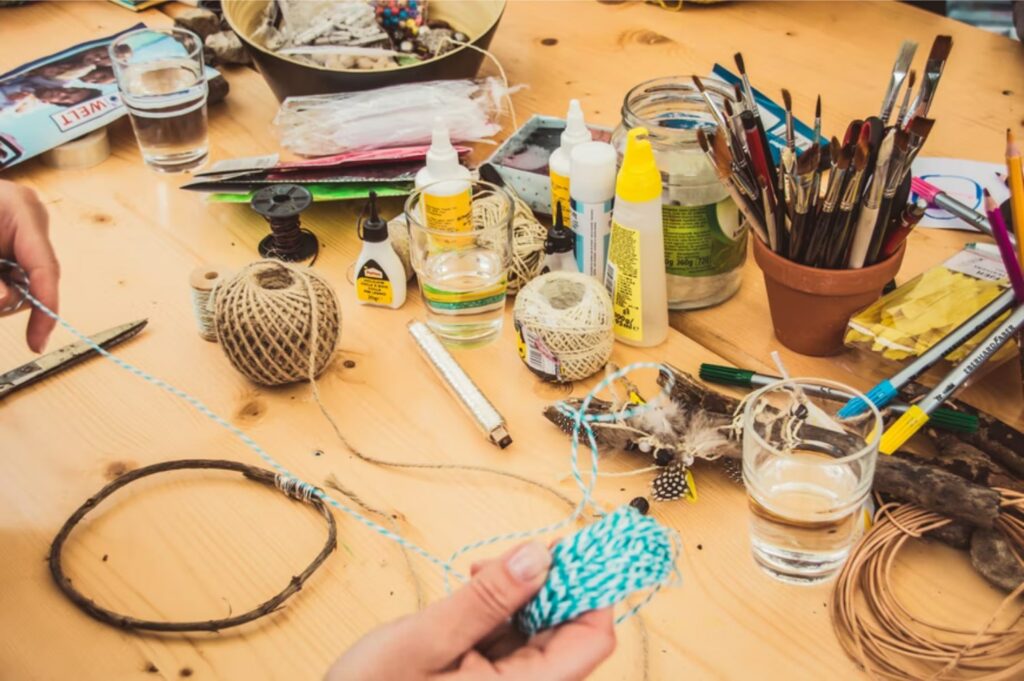 Nowadays, recycling is essential in order to guarantee resources' sustainability, and it can be one of the first steps into sustainable interior design. Recycling isn't just a trend, but also a way of thinking, and seeing life, in which objects are given a different value.
Over the last years, Do It Yourself (DIY) has gone mainstream. This activity is economic, sustainable, and fun.
This type of project is ideal for environment care, and diminishing waste. At the same time, you are decorating your home at no added cost, because the idea is to reuse and recycle items of all kinds to transform them into small and unique pieces of art. Also, the fact that these items were made by you will give your unique style to your home. Another benefit is that it will nourish your creativity and imagination.
You can design a wide range of objects such as lamps, containers, fruit baskets, shelves, pens and portrait frames among others.
Some of the materials that are used for their creation are glass jars, cardboard, metallic cans, pieces of wood, fabric cuttings, and thread.
If handy work is not your thing, you can choose to buy locally-made crafts, made out of natural materials, or you can give your recycled material to a professional and have them give those materials a second life for you.
Materials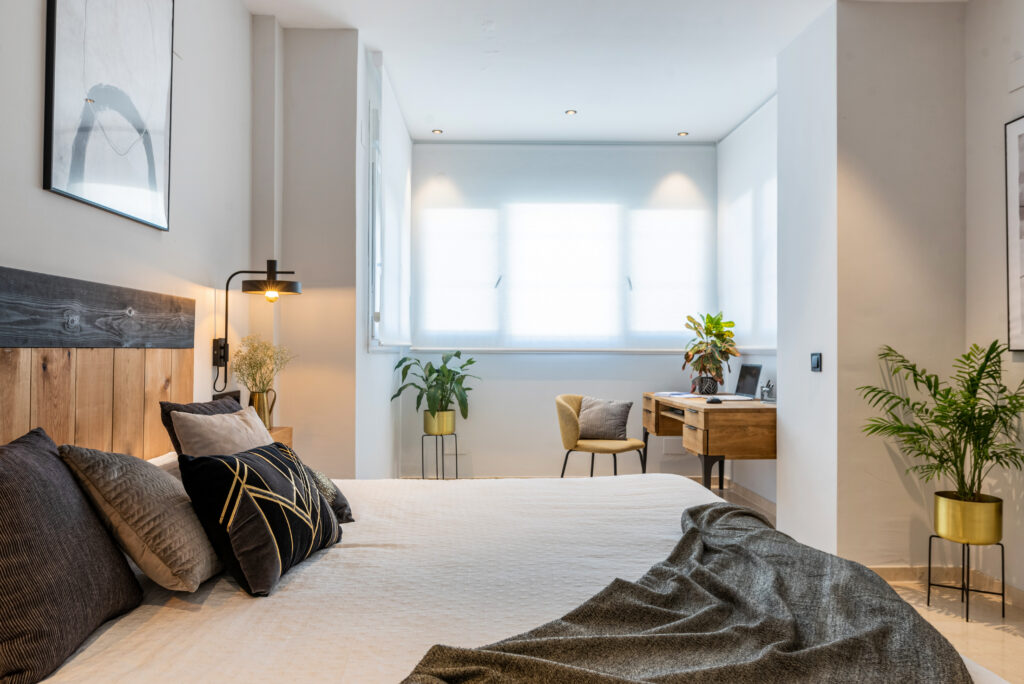 In theory, we should eliminate all objects containing plastics and synthetic materials whose production is harmful to the environment and take years to disintegrate when decorating your home.
Not only because of the new sustainable habits, also because of its many features, wood has become a trend in interior design. Among its advantages we will find that it is sustainable, organic, renewable and long-lasting if it receives the proper care. Also, thanks to its versatility, it can be combined with every type of room, no matter its colour or finishing. Any type of item can be found made of wood, floor standing, wall-mounted, inside furniture or as accessories. Additionally, it gives homes a warm vibe when used for interior decorating.
Some of the sustainable wood types are acacia wood, mango wood, gum tree wood, and teak wood. In addition, woods from old buildings can be reused, or wood from controlled lumber yards that promote reforesting.
There are other sustainable materials, such as ceramics, glass, and steel. We can also use natural fibres, such as bamboo, wool, wicker, rattan, cotton, silk and linen. All of these, as long as they come from a chemical-free, environmentally-friendly source.
Starting with these materials you can create thousands of products, such as tables, curtains, flower vases, baskets, chairs, couches, pillows, bedsheets, blankets, carpets, and many more.
Before buying them, it is important that you verify the brand's compliance with sustainable, environmentally-friendly practices during the stages of production, and distribution.
Furniture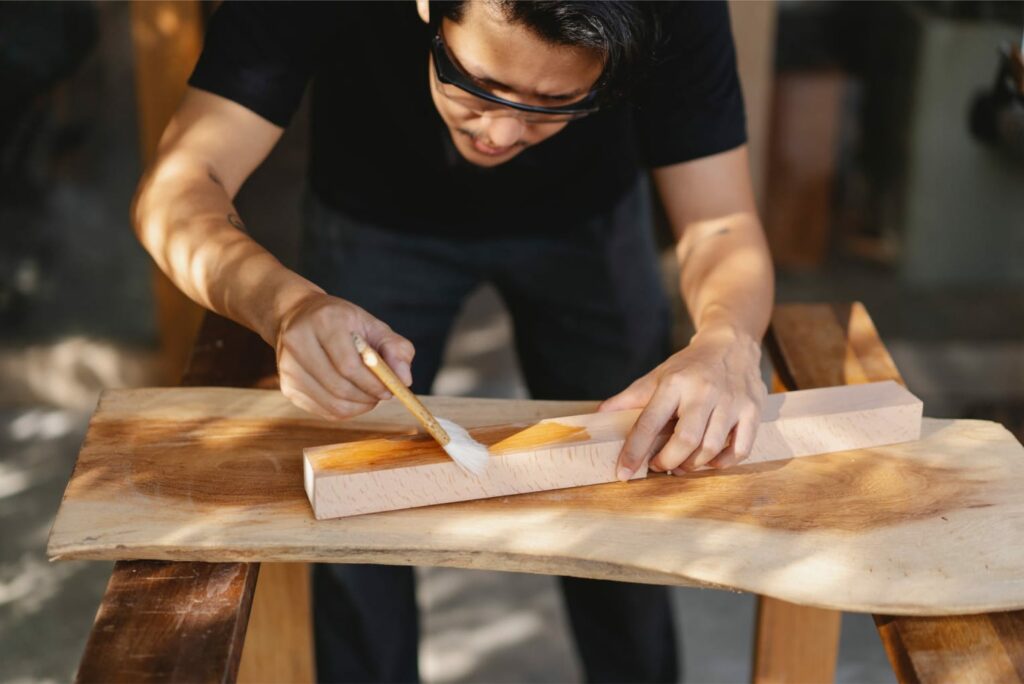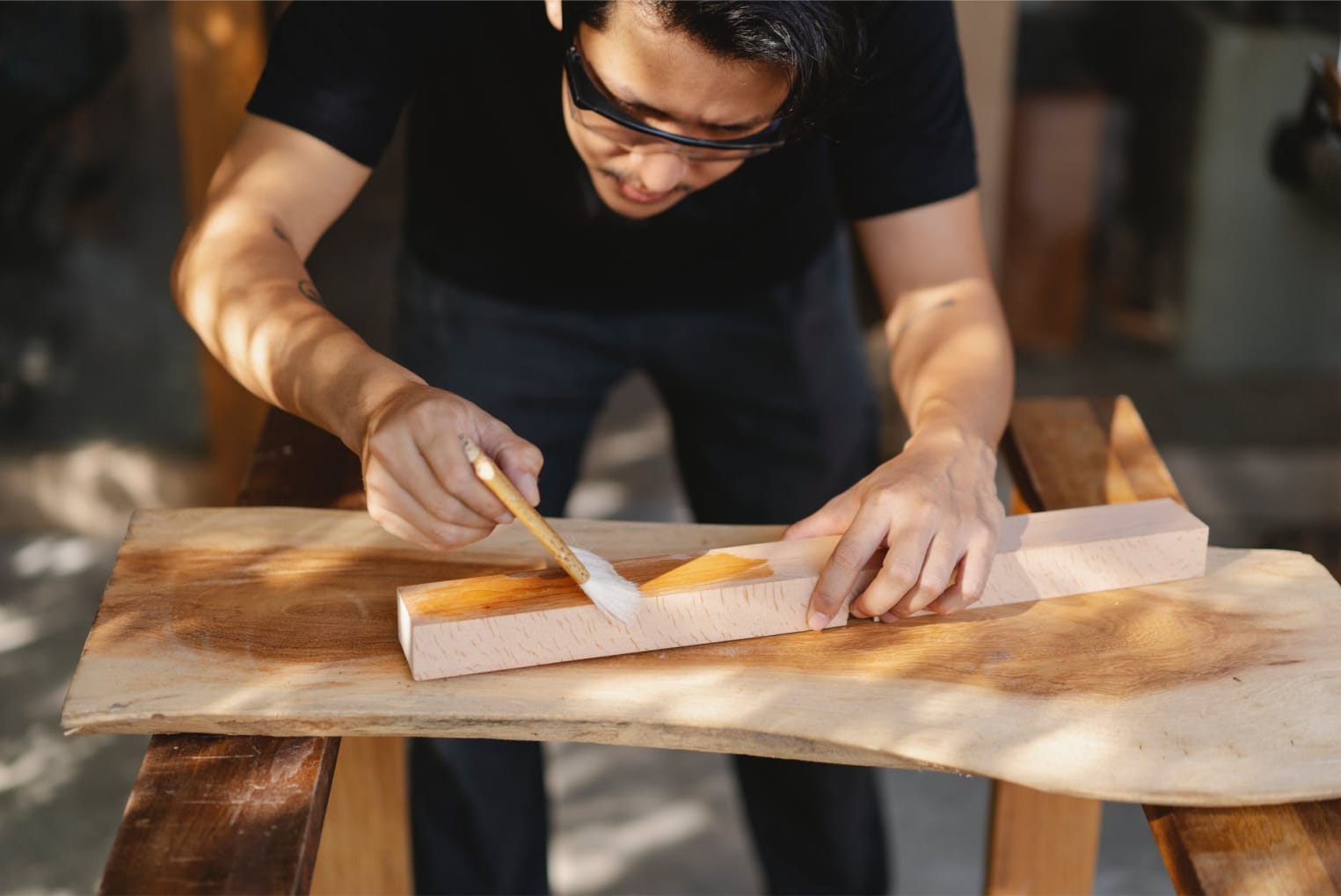 As experts interior designers in Seville, about furniture, we recommend that before you get rid of your furniture to buy a new one, either because it is out of fashion or is inherited, see if you can give it a second life.
Restore it with sanding paper and a coat of paint. Add wood strips, change its handles, re-upholster them, or simply lay a coat of varnish. They will look like new, and they will give an original style to any room.
You can also buy second-handed furniture. These can be bought at antique shops. They will give a vintage style, and at the same time you are recovering something that could be wasted.
Nowadays, another renown and very used example is decorating with pallets. They will let you create all kinds of furniture, such as tables, racks, seats, beds, and couches. These can be found at work sites, or factories. Just do some sanding, and clean them up to give them a new use.
To carry on with this practice, along with some creativity, can result in unique and personal items, that will give your own style to your home. If there is something that you can't reuse, you can donate it, give it as a gift, or sell it. There are plenty of people out there that can make good use of it.
Plants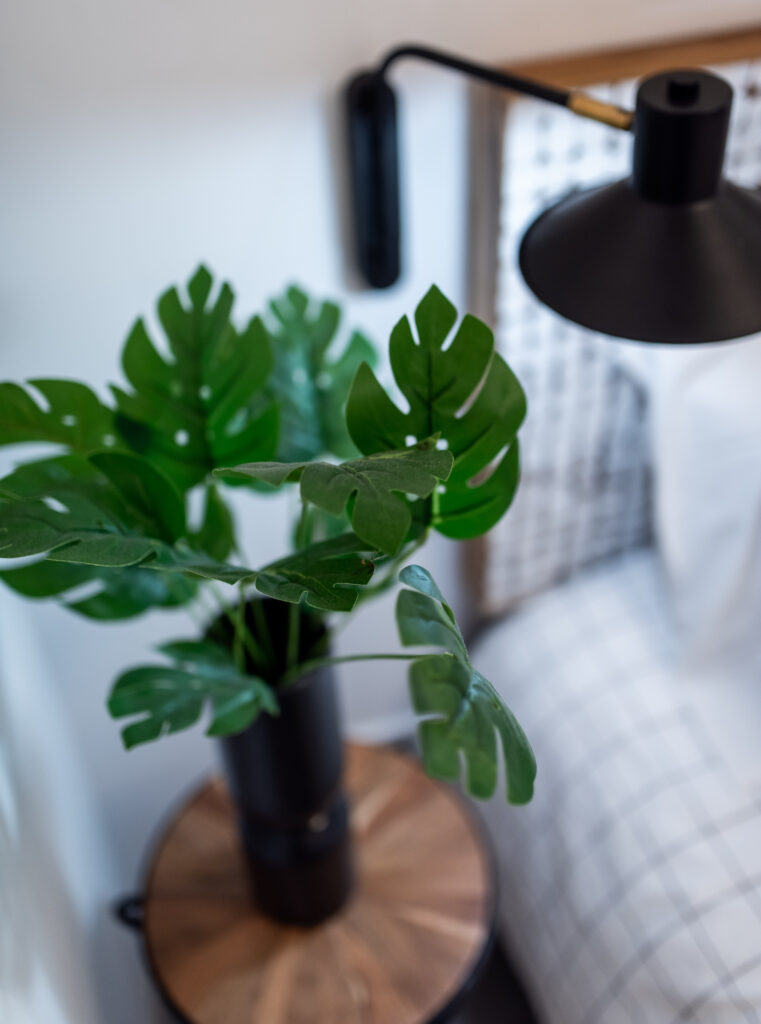 Plants can be considered as the sustainable decorating items' summit.
Besides giving beauty, harmony, and life to a home, they make it a warmer and happier place. At the same time, they generate benefits for our health by purifying air, eliminating pollution, diminishing stress, fatigue, and even giving protection against respiratory problems.
Nevertheless, it isn't enough to have one or two plants around the house, what's ideal is to create several green areas around gardens, balconies, as well as indoors.
Something good about plants is that there are countless alternatives, in their shape, as well as sizes, colours, and even in the way we should take care of them. They look good in any room, that's why there is no excuse not to have plenty around your home. It is a perfect option for a sustainable decoration at home.
Lighting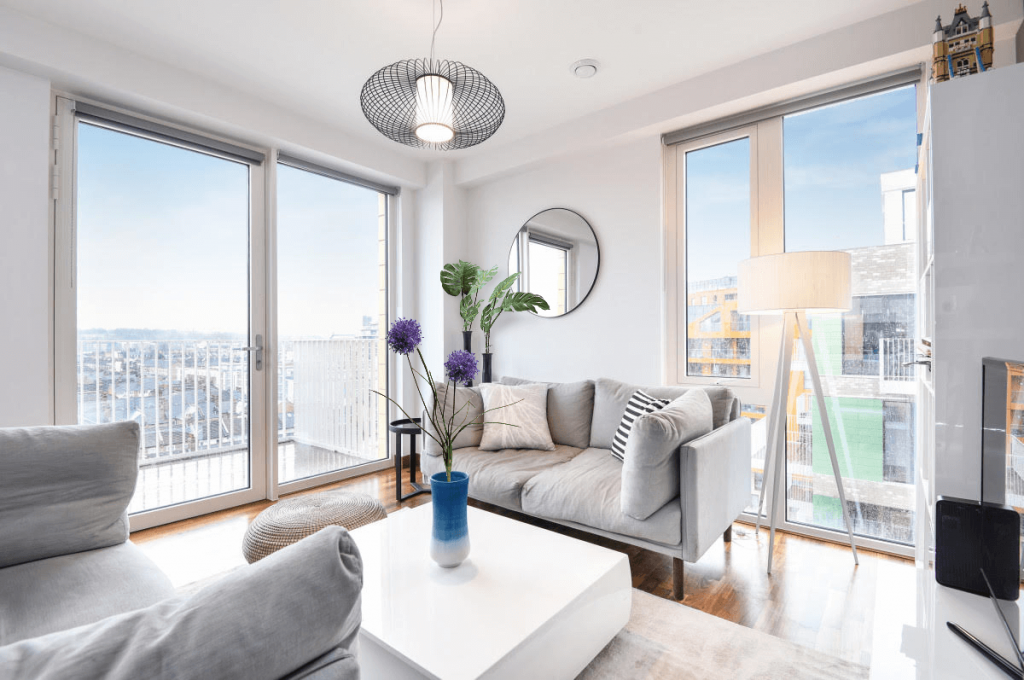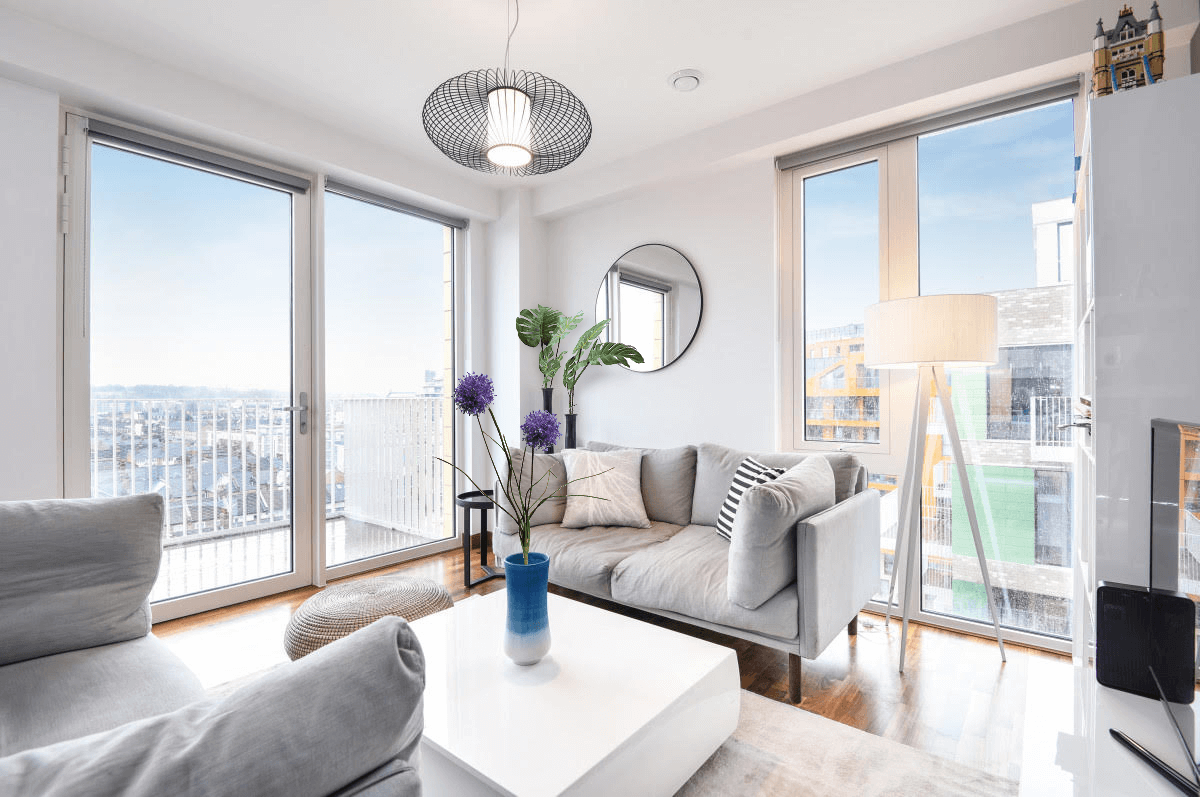 Lighting is essential for a home. However, if it is not used responsibly, lighting can have a great impact, not only in the electricity bill, but also on the environment.
First, solar light must be a priority, and you should make the most out of it. During day time, try to keep all your curtains open. This way, you avoid lighting artificial light whenever it is possible.
On the other hand, we should choose the lamps, and devices to be installed in our home wisely. They have to be of low energy consumption, such as LED light strips and LED light bulbs. Also, installing lights with dimmers can reduce energy consumption, and create rooms with a warmer environment.
Another option, although not cheap because it requires a big initial investment, but on the long run it is an excellent choice: installing solar panels. With them, you will never pay an electricity bill again, because during the day they generate energy and recharge back-up batteries, and at night the batteries provide the energy you need.
Each day, more alternatives are offered for low energy consumption home lighting, and technology advance make it possible for them to last longer than traditional lights. One of the reasons for a lower consumption is that they transform energy into light, and not into heat.
Remember to turn off the lights whenever you are not using them, this small changes mean a lot in the long run. This way, not only you are saving money, you are also consuming energy in a more sustainable, and responsible way.
Paint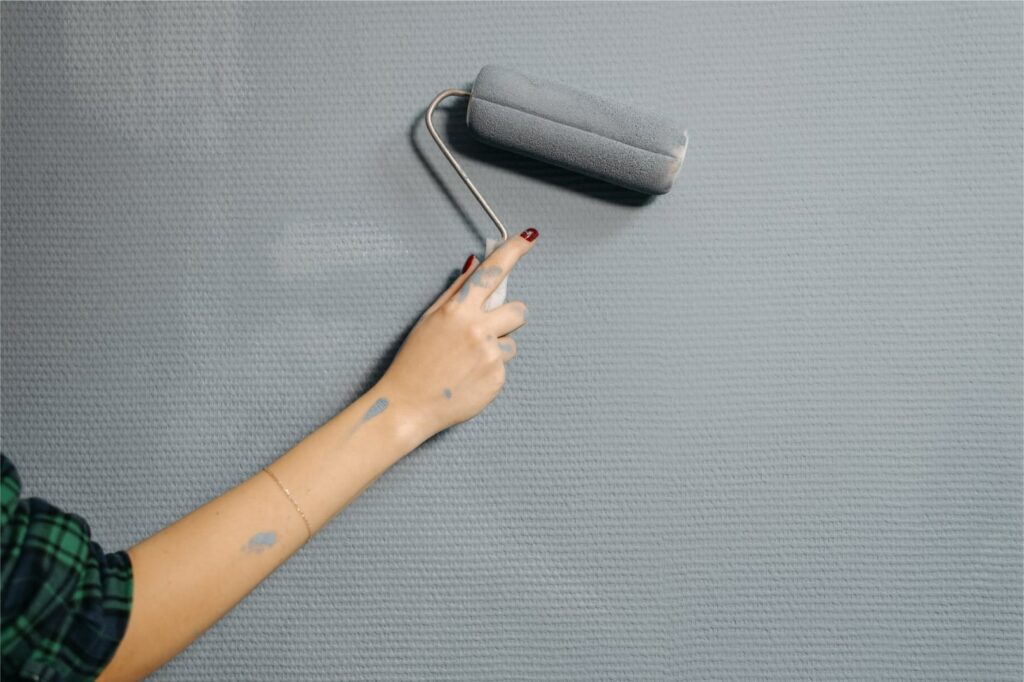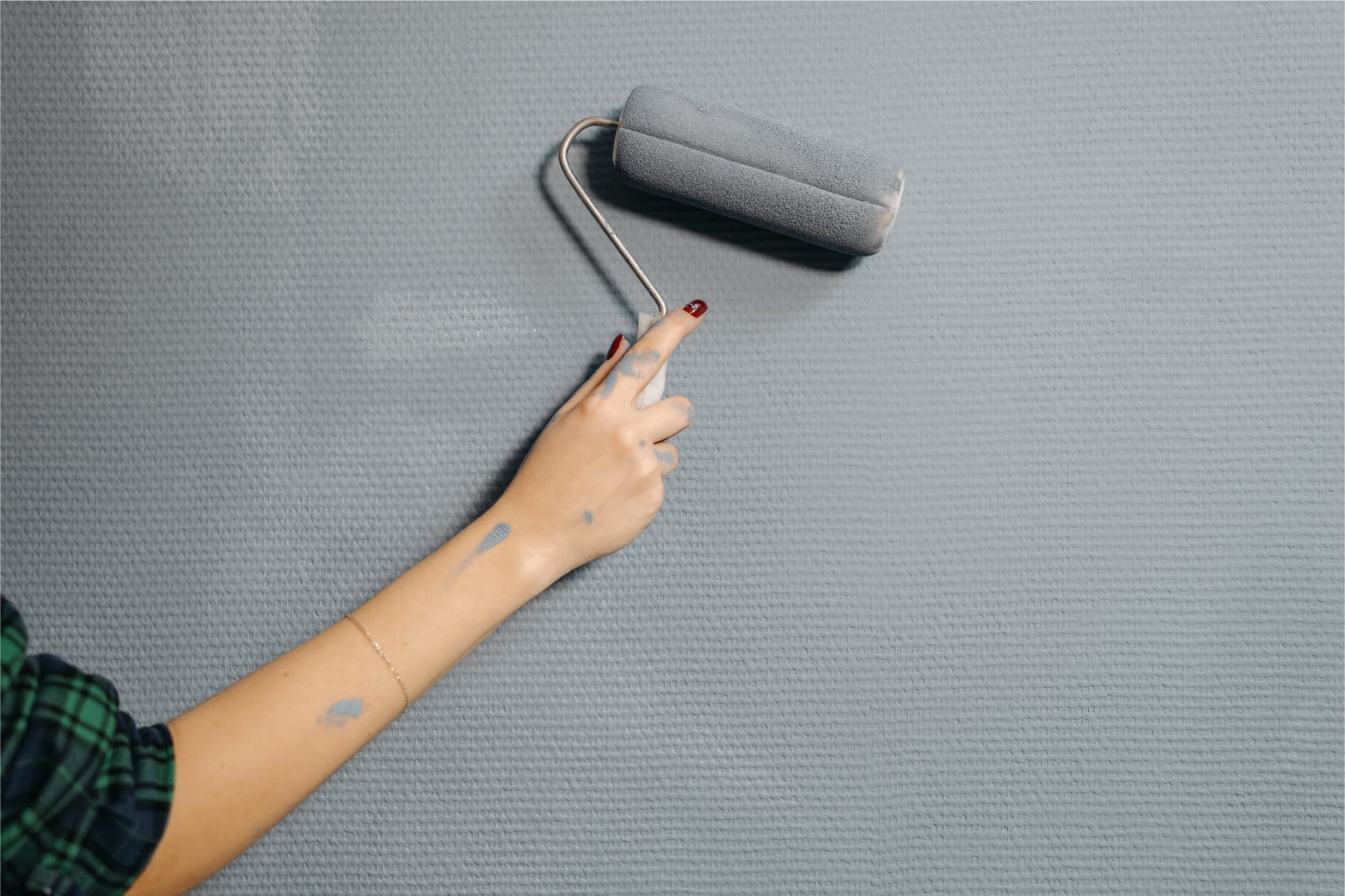 If you are thinking about what color to choose to paint your walls, it is an excellent time to start opting for eco-friendly paints. These are made out of natural, biodegradable materials, both from vegetal and mineral sources.
In the past, these where not very used due to small variety, and low quality. However, in recent years this type of paint has evolved, and many finishes and colours are offered, that is why you will most likely find a paint that adapts to your needs. Another advantage is that you will avoid toxic elements that are present in traditional paint inside your home.
Conclusion
Finally, we should understand that in order to have a sustainable decorating design, avoiding trends and needless consumption is the first thing in your list. Buy in a conscious way, caring about the environment, and yourself. The minimalist trend, known as slowdeco, coincides perfectly with this: you should only buy what is just what is necessary.
Benefit from the growing offer from companies that are developing sustainable products. Sustainable design is a reality, and the "use-and-dump" habits are a thing of the past.
This kind of activity will give you satisfaction, and giving things a second use will be easier day by day. Besides, it will give your home an original style, it will save you money, and at the same time you'll be part of a community that engages in recycling and reusing items, and materials.
It is important to change our habits as soon as possible in order to revert the damage we've done to our planet. There is no easier way than to begin at your home.