A change of season is an ideal excuse to renew the decoration of our home. With the arrival of summer, the search for fresh, light, relaxed and colorful environments predominates. If you want to give your home a makeover and get it in tune for this season, we recommend you continue reading this article full of tips and ideas to do so.
Exteriors take center stage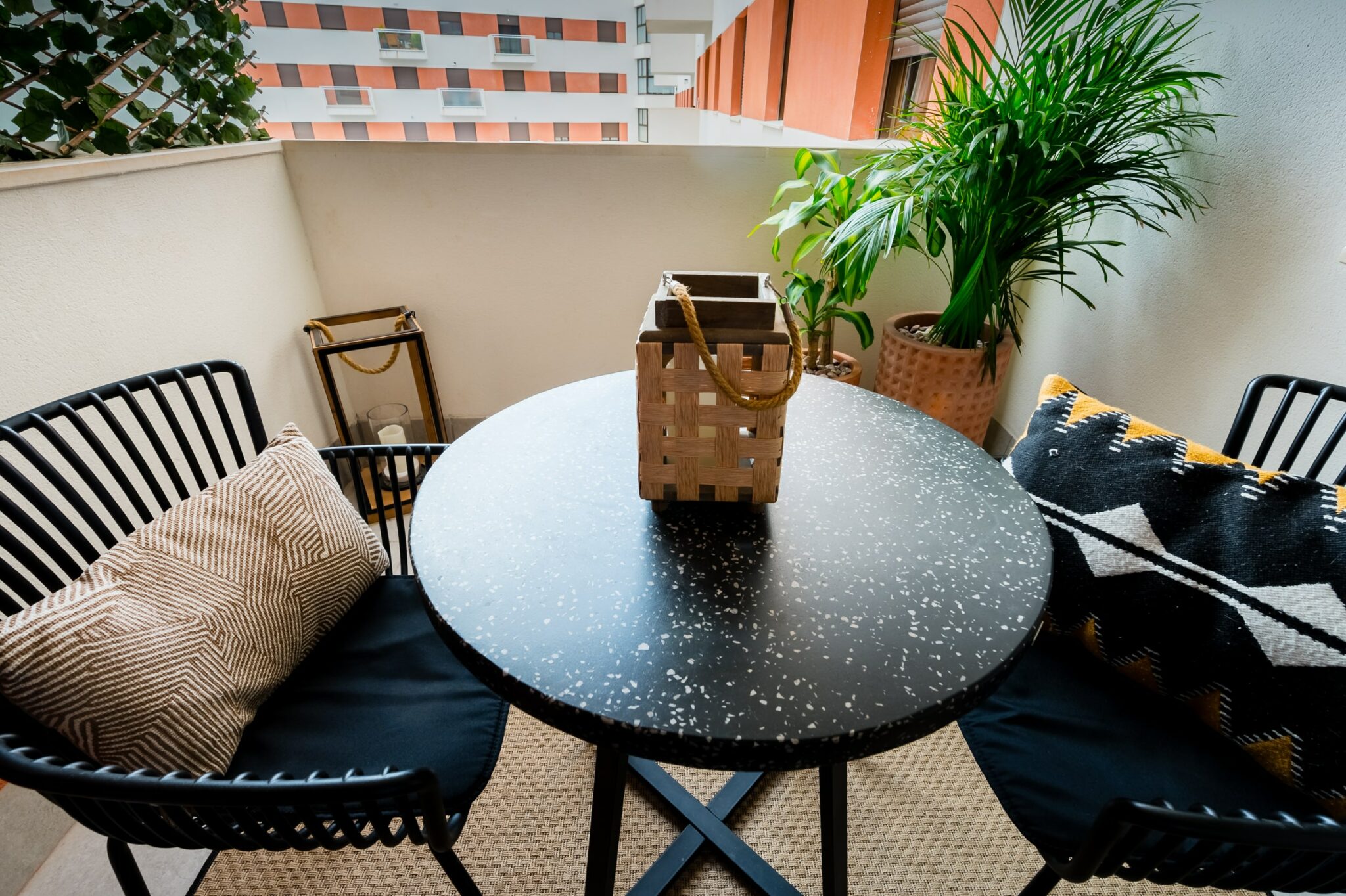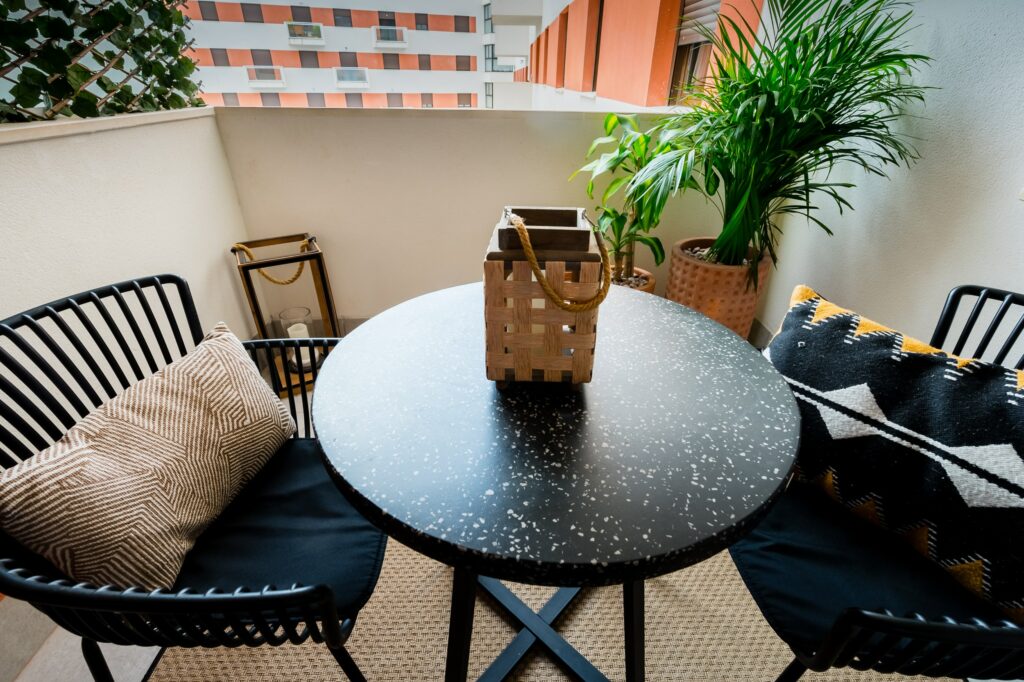 Our exteriors are the part of the house that takes center stage during this season. If you have the privilege of having a terrace, balcony or garden, do not forget about them and give them that touch of design that they were missing. This is the perfect time to make the most of natural light and fresh air.
The greatest advantage of these environments is that they can be adapted to a variety of purposes, whether for relaxation, entertainment or social gatherings. If you have enough space, you can even create zones to delimit several of these spaces in the same place.
Garden sets, folding chairs, umbrellas and hammocks are the most commonly used furniture. You can find them in all shapes, colors and sizes, so that they can be adapted to the style of the rest of your home. Take the opportunity to use bolder details that you do not dare to use in your interiors.
The only recommendation is: make sure they are of high quality, suitable for outdoors and resistant to rain and sun rays.
Nature also inside your home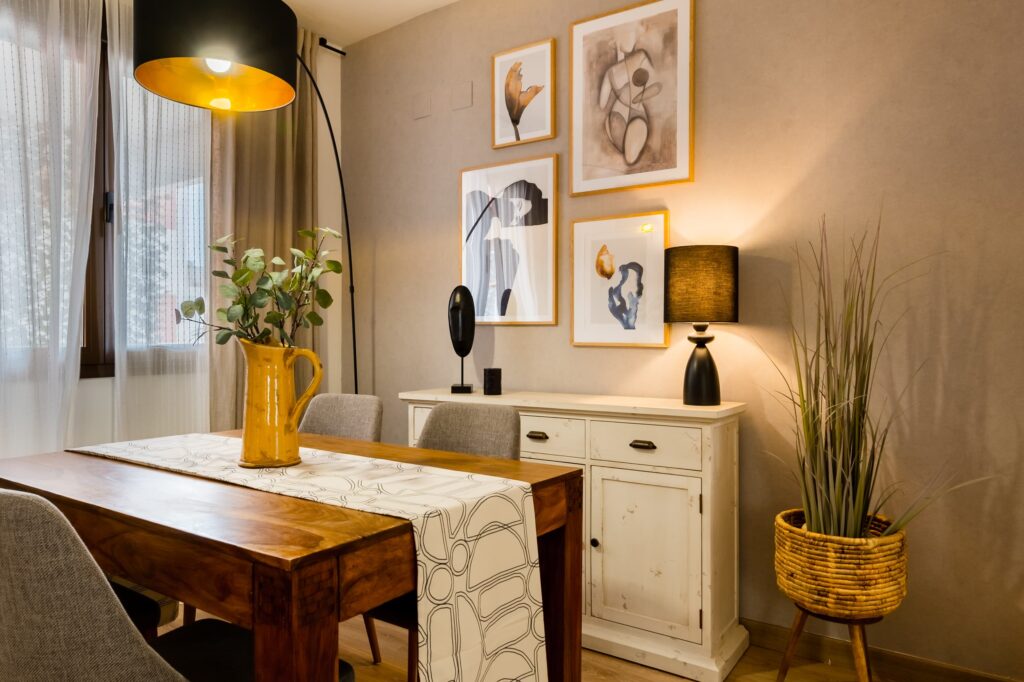 While natural trends are something we've been seeing in recent years, regardless of the season, biophilic design is taking on great importance this summer 2022. This is the style of decoration that aims to connect with nature through the application of certain elements.
You will surely think that this connection can only be achieved through indoor plants and, while it is true that they are a fundamental pillar and the easiest way to give color, joy and vitality to our rooms, you can also do it by placing paintings with natural landscapes that are to your liking or your favorite wild animals, as well as wallpapers with leaves or printed flowers.
Continuing with plants, if you don't want to fill your whole house with them, small indoor gardens placed strategically can be perfect. If you do not have enough time to take care of them, you can use artificial plants which will allow you to achieve the same effect.
In addition, you should also maximize the incidence of natural light and improve ventilation, so try to keep all your windows open.
Organic and vintage decoration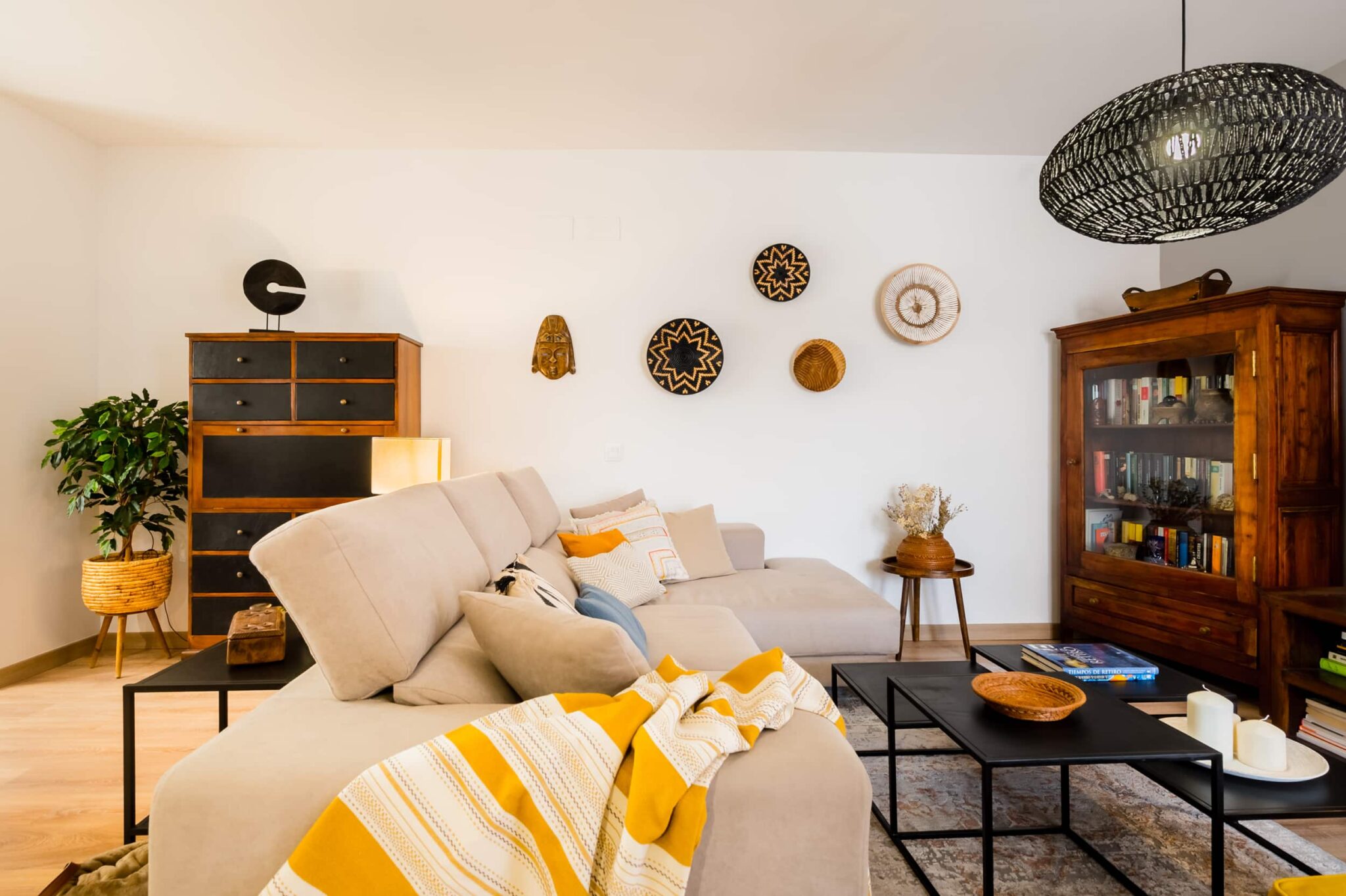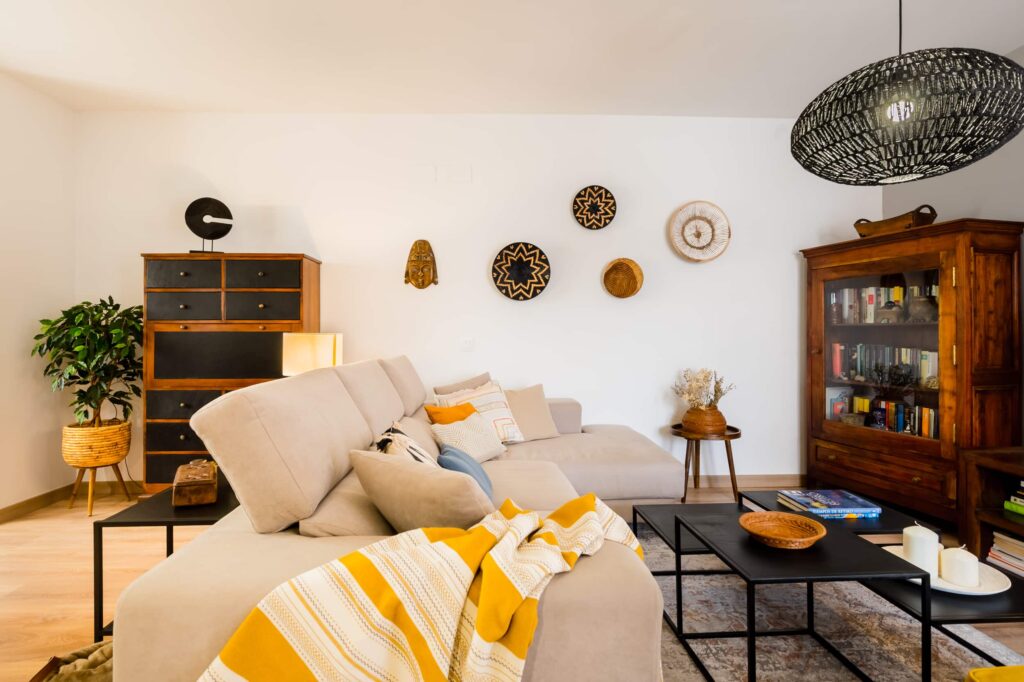 This season, curved lines are the winner. Furniture with soft, sinuous and rounded shapes will be your best ally. We can see it in armchairs, furniture legs, mirrors or headboards. This will allow more relaxed and cozy spaces.
These morphologies refer us to the Mid Century style designs of the 60's and 70's, generating a retro and glamorous design at the same time. If you have some antiques or inherited furniture that you had saved or were thinking of discarding, it is the ideal time to restore them and give them a new useful life. They will bring an original, exclusive and sophisticated character to the spaces.
On the other hand, don't forget to use one of the favorite motifs of this time of the year: flowers. You can use them applied on cushions, wallpaper, bedding or also place them inside a vase. They will give color and a fresh scent to your rooms.
The use of bold colors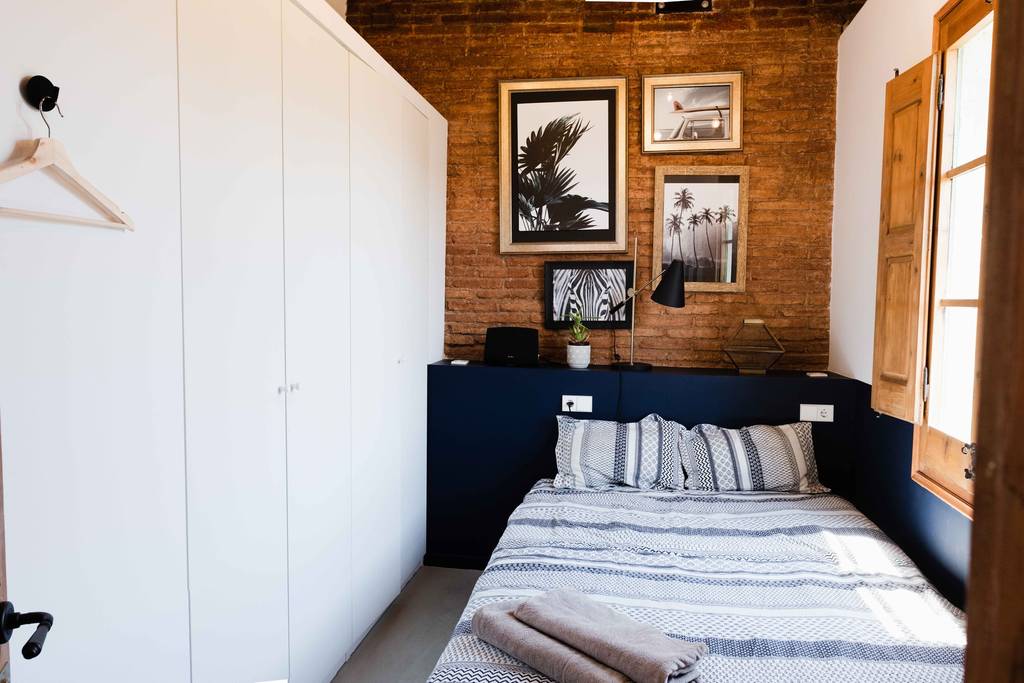 Summer is the perfect excuse to take risks and start wearing bolder colors. If you have a base with neutral tones, such as white, gray or earth tones, the application of these will be much easier.
As has been the case in recent seasons, the range of blues will be the leader of the decoration. It conveys feelings of calm and provides elegant contrasts. In addition, combined with white, it will generate a Mediterranean aesthetic.
Also, this summer's palette will include new colors such as orange, pink, violet, yellow, green and terracotta. Especially in the brightest and most saturated shades, being the ones that most evoke nature.
Fill your home with colorful accessories and generate interesting combinations among your favorites. Your environments will become bohemian spaces with lots of positive energy.
If you do not want the changes to be so radical or you are afraid that your environment will look overloaded, you can apply the colors in their pastel shades or use them only in small decorative elements.
Handcrafted materials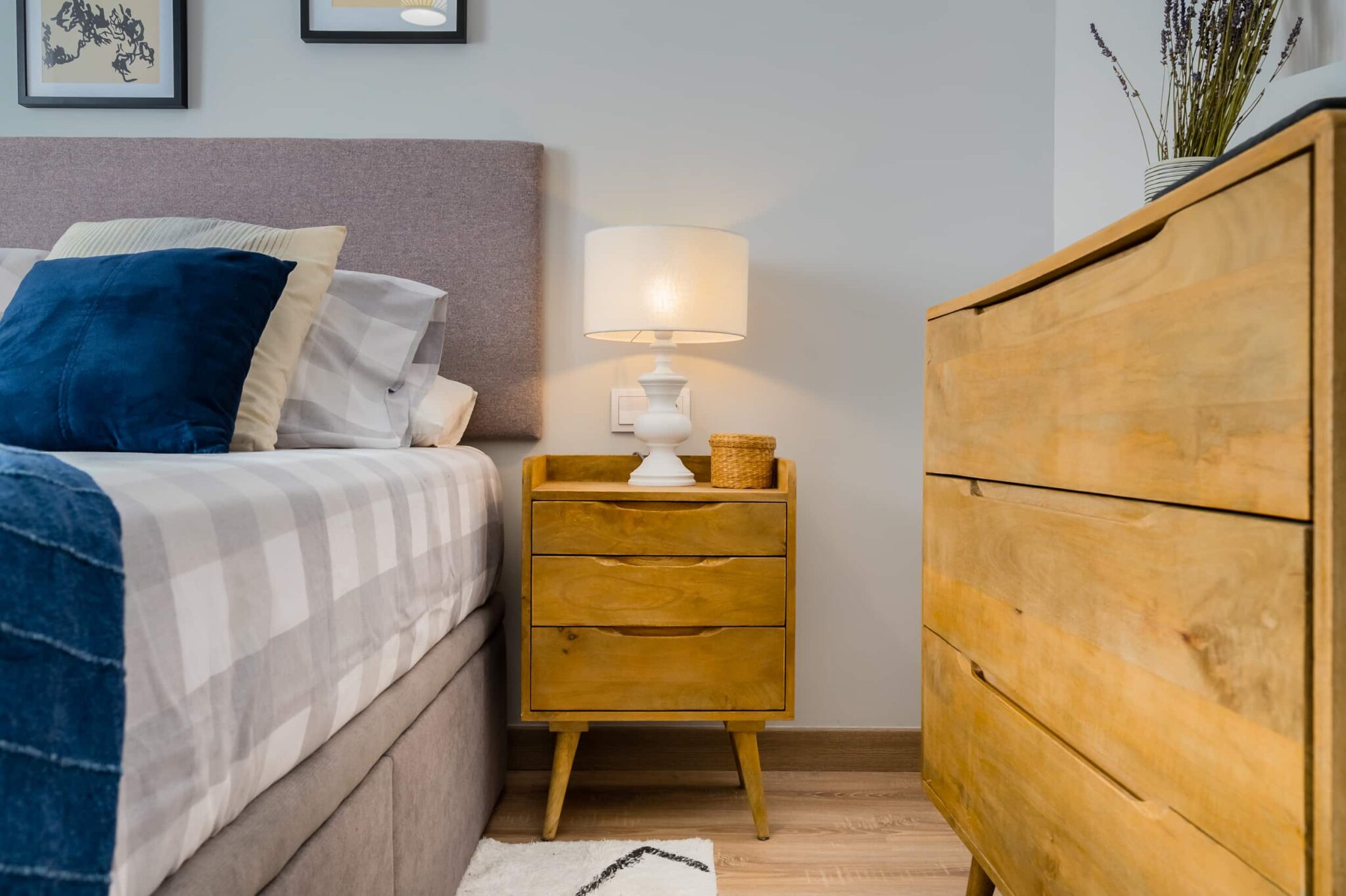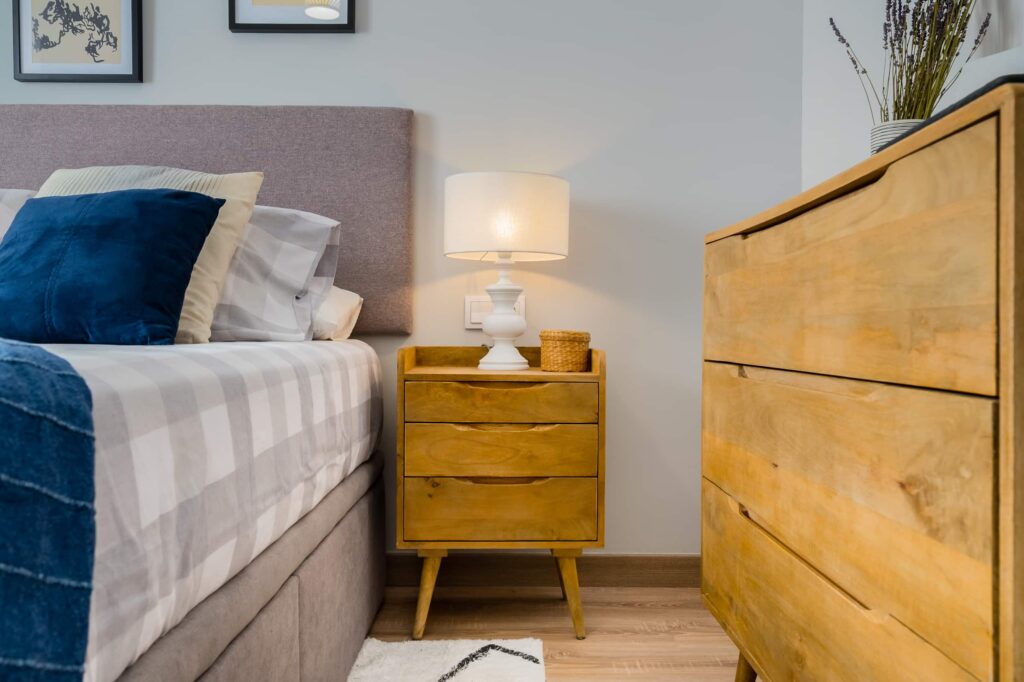 This summer's decoration bets on sustainable trends that are becoming more and more relevant in interior design. The key to this is to incorporate elements of nature into the interior of our home. More and more people are looking for these environmentally friendly, handcrafted styles.
Although wood in its lighter tones continues to be the natural material par excellence, since it can be used for an infinite number of decorative elements and furniture, natural fibers are beginning to gain importance. These include wicker, bamboo, jute, bulrush, rattan, raffia and hemp. Their advantage is that they are very easy to apply in any style of decoration and never go out of fashion. They are often used for handicrafts, carpets, boxes, lampshades, baskets and paintings.
Finally, for textiles, cotton and linen predominate, as they are more sustainable materials.
Take all these tips and take a risk for a more striking and colorful decoration, in tune with the vibes that the summer season transmits. The combination of old, new, natural and handcrafted will make your home decor unique.