When decorating a room, we often believe that the colour of the walls or furniture is the central aspect. However, implementing small accessories is an option that one should not overlook.
With this in mind, in this article, you will find ideas on different, simple and affordable decorative details that will add the finishing touch that your home needs.
Cushions and Pillows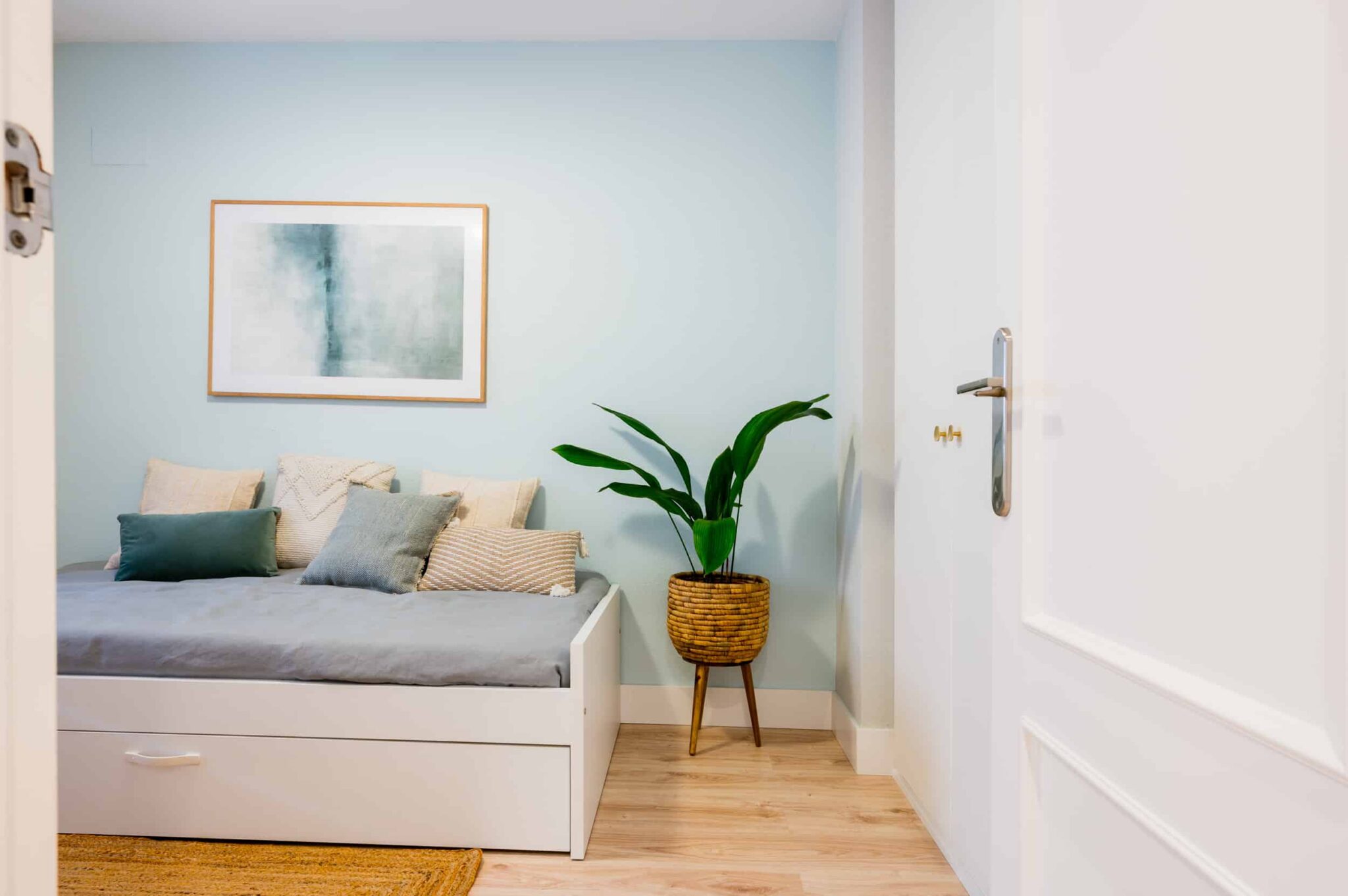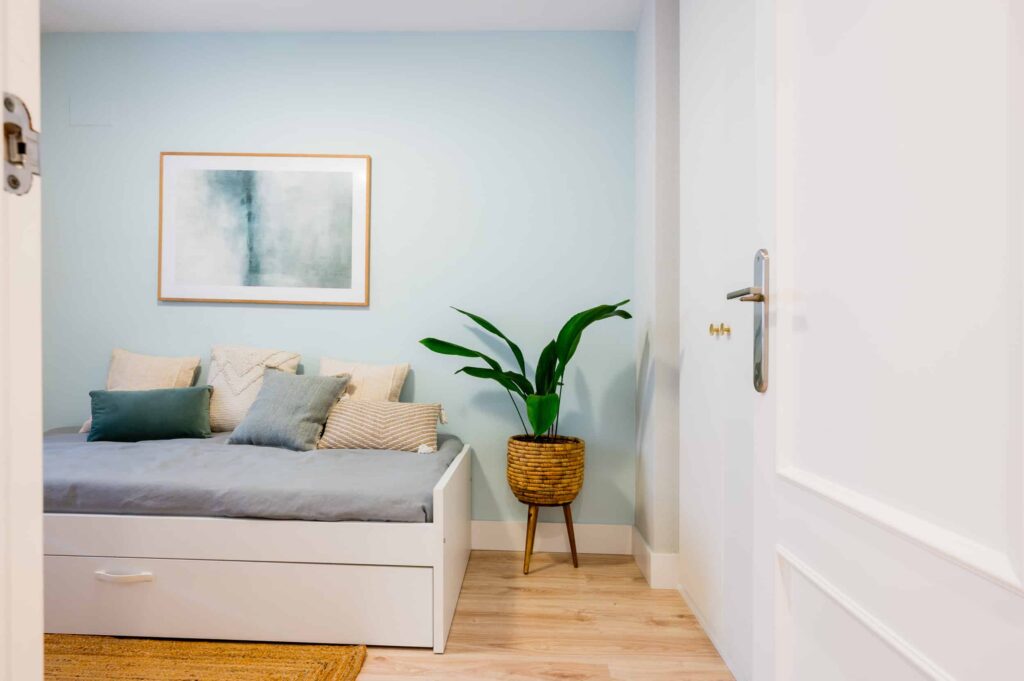 Cushions and pillows are a great alternative to changing a room's look. Combining them in different shapes and sizes is the best way to use them, as this will add depth, variety, and dimension to your décor.
In addition, using different fabrics, prints, or patterns allows you to add texture and visual appeal. At the same time, experimenting with colours is a great way to create a different feel to the space, be it by choosing shades that match the overall palette or by going for a contrasting tone.
Blankets and Bedspreads
Another approach to liven up a room is by using blankets and bedspreads. Add a cosy touch by using fleece blankets. Cotton or linen blankets, on the other hand, are perfect for introducing an air of freshness and elegance.
Bedding can significantly impact the feel and look of a space. In the bedroom, these items can update the appearance of a bed or make it cosier. In addition, you can also place them on armchairs, chairs, baskets, and chests. If you love one of your blankets but cannot figure out how to use it, try hanging it on the wall as a decorative element, using a curtain pole or a frame, depending on the desired style.
Play and experiment with different ways of using them to find the one that suits your style and tastes better.
Paintings and Photographs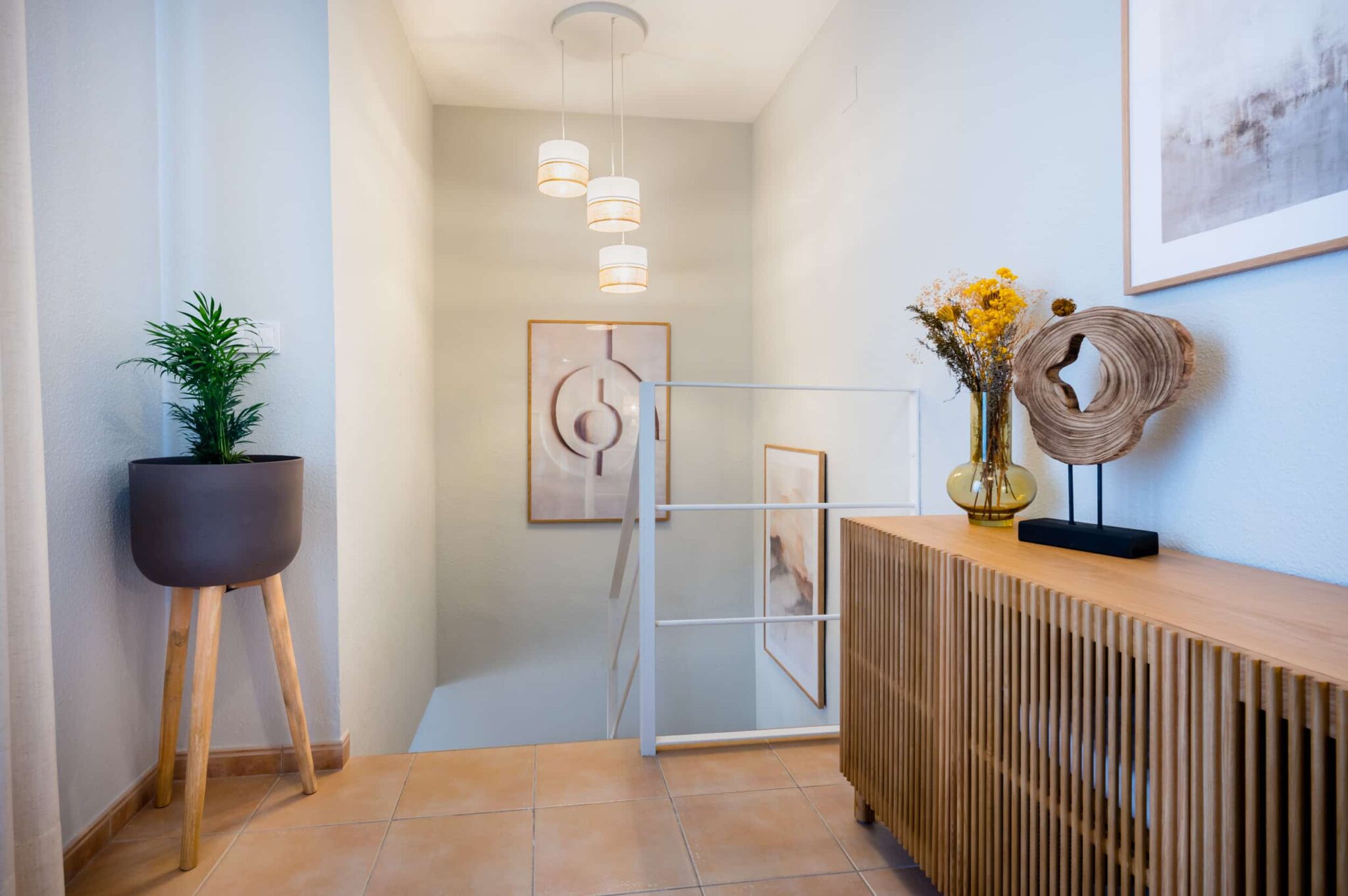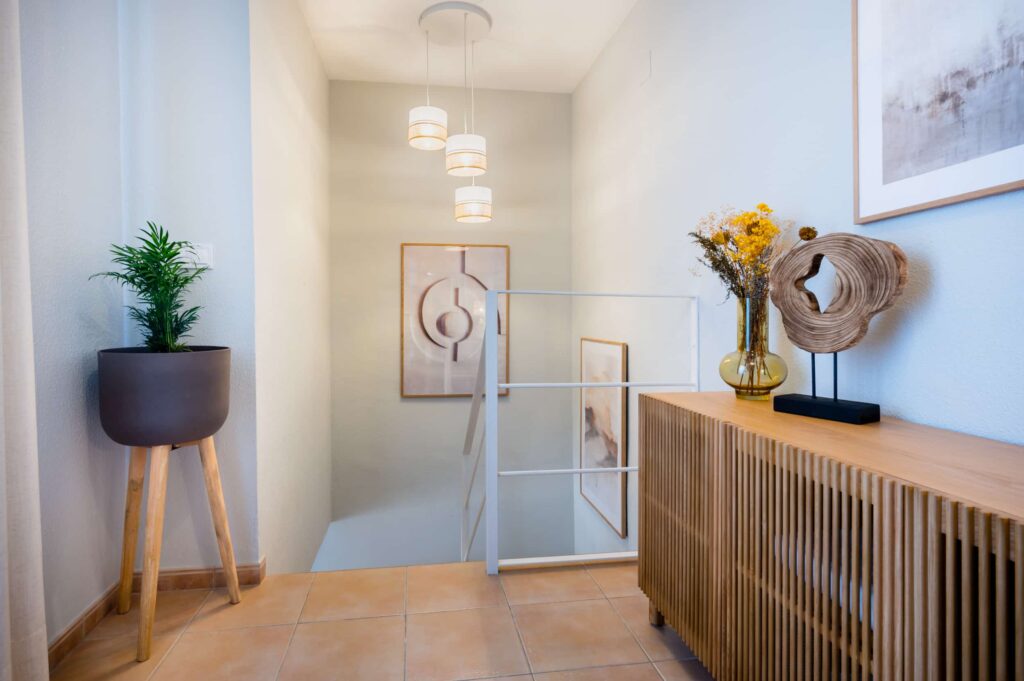 Pictures and photographs are an excellent way to personalize your home's walls. You can opt for photographs taken during a trip or picturing your friends and family, or go for works of art of your preference, either abstract, modern, or classical.
Create a unique and attractive look by hanging an art gallery on the wall with a mix of frames in different styles and sizes, or place a large painting to create a focal point on a blank wall. Placing these items on shelves could be a good alternative if you prefer not to drill holes in your walls.
Remember that decorating with pictures and photographs offers an opportunity to express yourself and make your home unique.
Plants and Flowers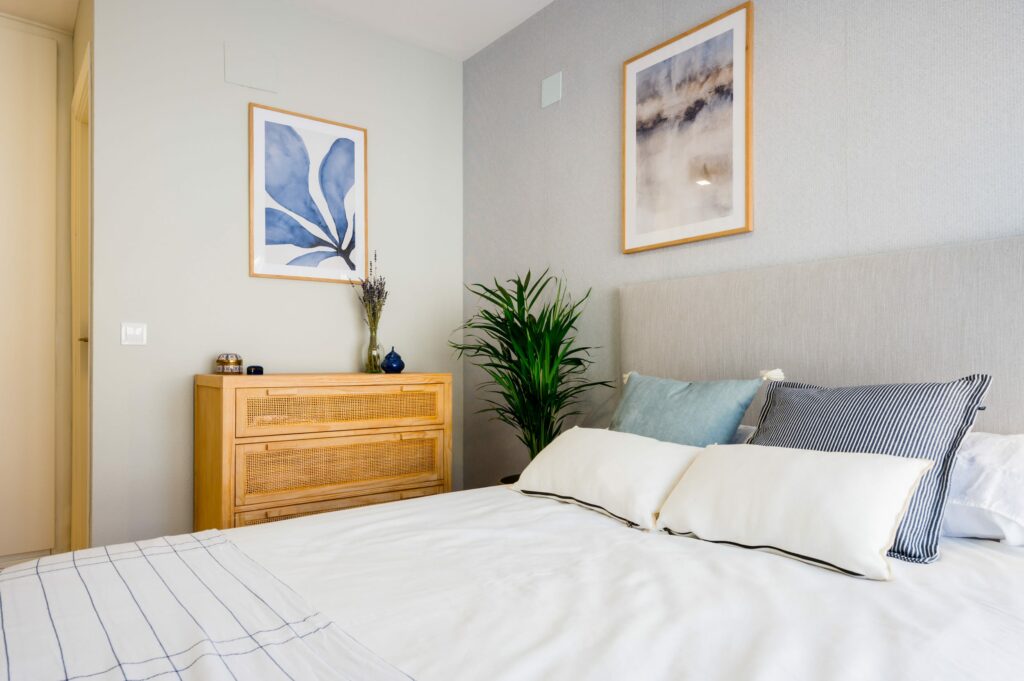 Plants and flowers are perfect for infusing life, freshness, and colour. They not only add a touch of nature to any room but can also improve the air quality and create a warm and relaxing atmosphere in your home.
There is a wide variety of leaf sizes and shapes to choose from, which you can combine to add some texture to the space. Meanwhile, fresh flowers serve as a temporal decorative element that one can change throughout the year, offering the possibility of seasonal colour shifts. Try to choose those that complement your home's colour palette.
If you lack space for pots, consider using macramé hangers or creating a green wall with hanging pots or shelves for plants. You can also add some fresh flowers to a table using a vase.
You should ensure that they will adapt to your home's light and climate beforehand. Also, water them regularly and take care of them to extend their lifespan. Alternatively, you could opt for small, low-maintenance plants, such as cacti, succulents, or even artificial plants.
Candles, Oils, and Scents
Candles and scents can create a soothing and warm atmosphere in any space. There are several effective ways to incorporate candles into your decor, such as strategically placing them on a coffee table, mantelpiece, or windowsill. Create groupings of candles in various sizes, shapes, and heights for a more dramatic result, or choose them in different colours to produce an interesting visual effect.
Opt for scents matching the ongoing season and your home's décor. For instance, cinnamon, vanilla, and nutmeg scents are a good match for winter. In contrast, citrus and fresh herb fragrances will work better for summer days.
In addition, you could also use essential oil diffusers to add pleasant and beneficial scents to your home. Lavender, eucalyptus, and peppermint are ideal for a relaxing and soothing effect.
Mirrors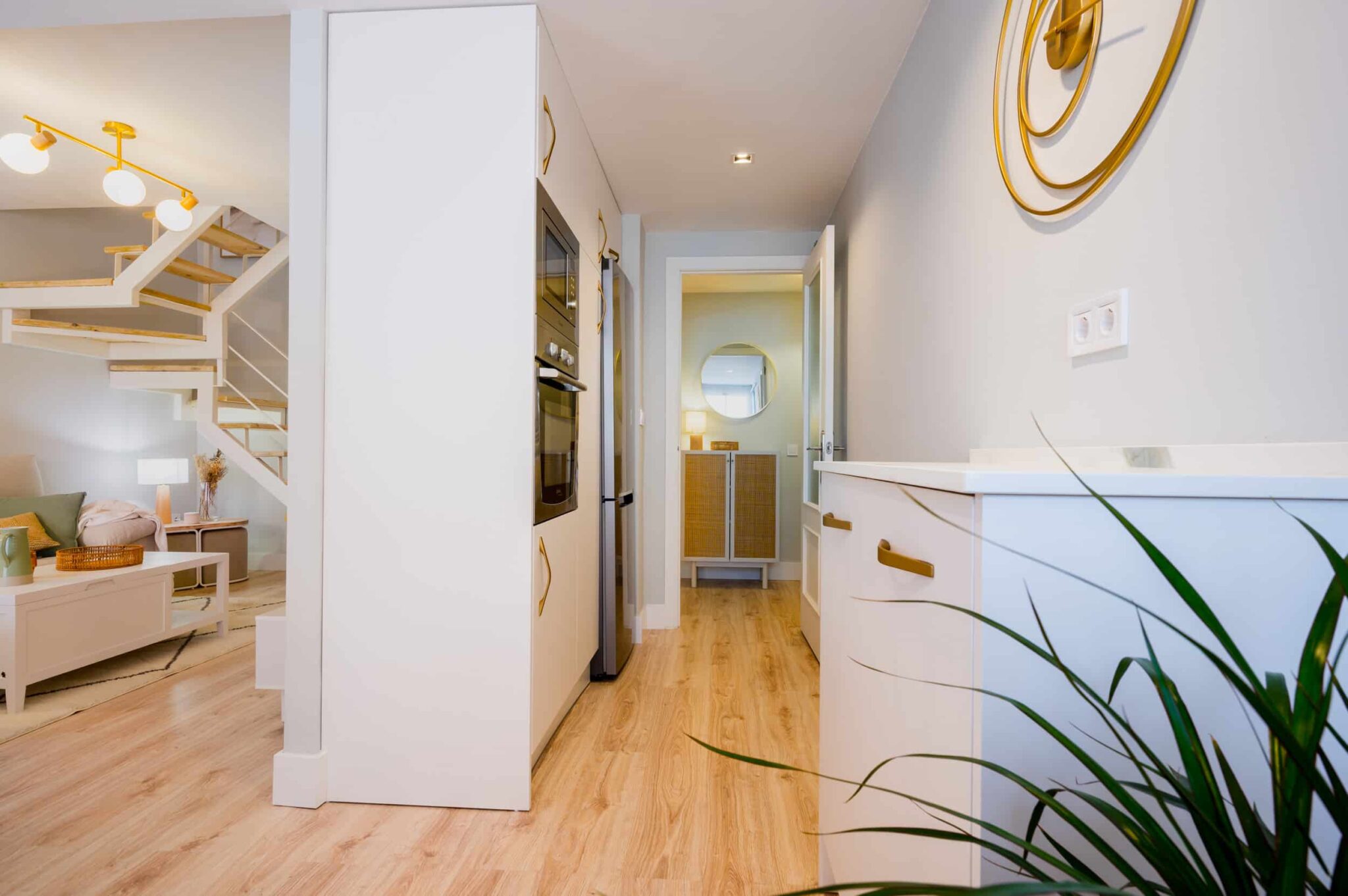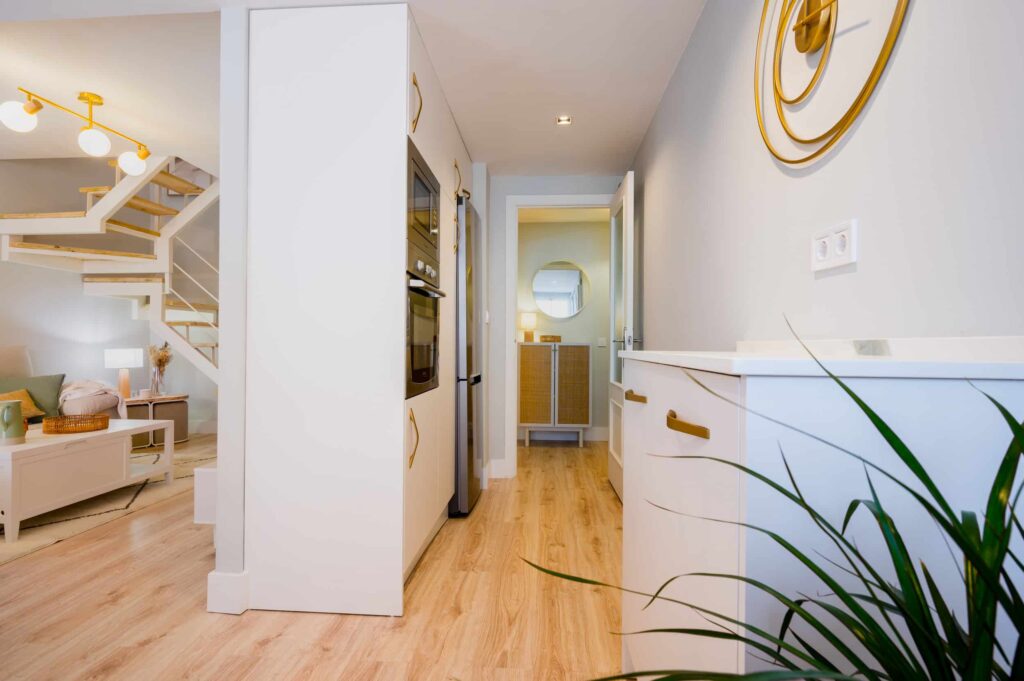 Mirrors are not just practical: they will add not only depth and dimension, but also glamour and sophistication to any room.
Choose unusually shaped and patterned mirrors to add a twist of originality. Large-sized mirrors can create a focal point and make the room seem more spacious. On the other hand, smaller ones are a way to create a decorative accent in different areas. Framed mirrors also make an ideal choice for blank or undecorated walls.
Furthermore, trays, vases, candles, bowls, photo frames and other items with reflective surfaces will add brightness and glow to any spot.
Lighting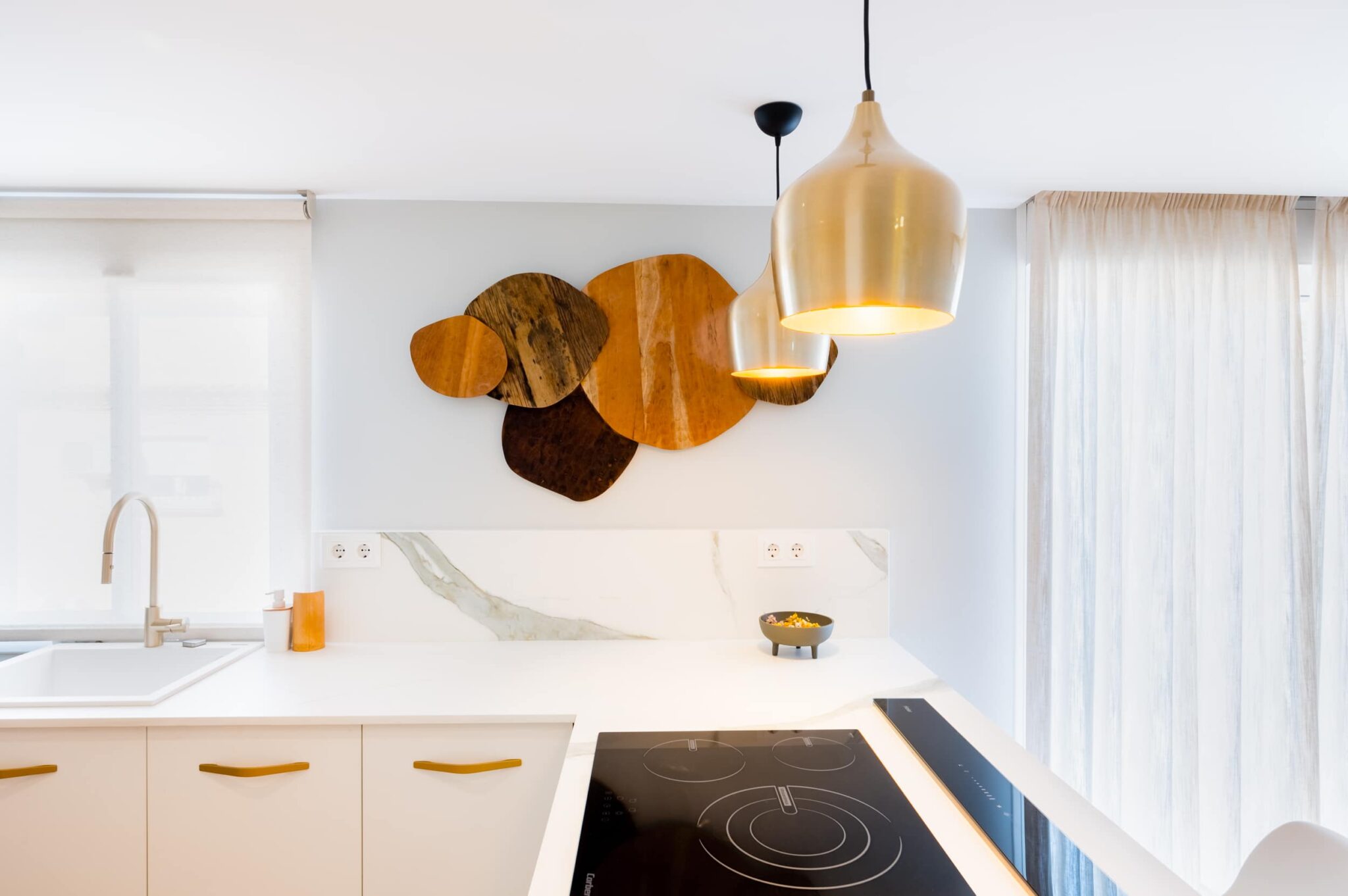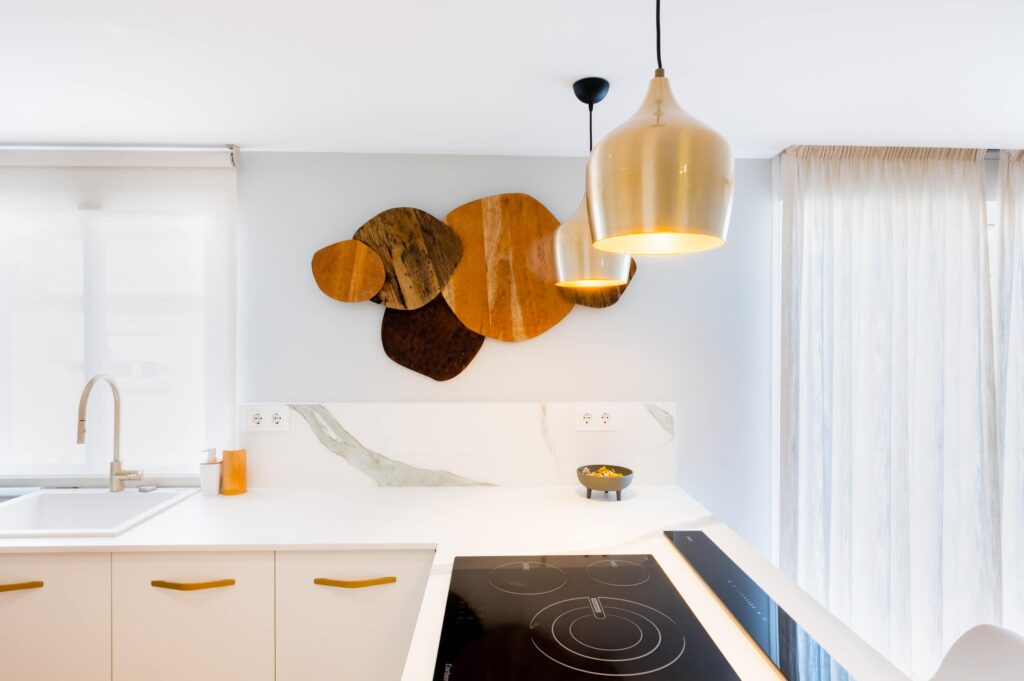 Lighting plays a significant role in decoration, as it can create different atmospheres and accentuate specific areas of a room.
Consider adding a table or floor lamp to create a soft and cosy ambient light. A lamp will also come in handy if you require additional lighting for reading or working. A chandelier or pendant light will bring an elegant touch. f you would like to highlight an item in particular, like a painting, a plant, or a piece of furniture, you can use directed lights, such as spotlights. Meanwhile, if there are large windows or glass doors, make sure to make the most of natural light.
Carpets and Rugs
Rugs and carpets will add warmth and colour, and can also help to conceal any floor imperfections.
Try placing a rug with bright colours or bold prints for an eye-catching result. If you want the carpet to be the focal point, be sure to select its location carefully. For this purpose, arrange your furniture around it and let it become the main attraction.
Carpets and rugs can also introduce some texture to the space. High-pile carpets are best suited for cosy settings, while low-pile carpets will work better for high-traffic areas.
When deciding on a carpet or rug, make sure that its size is proportional to the dimensions of the space. If excessively small, they can make the room look cluttered, while oversized ones can make it feel overwhelming.
Wall Panelling and Wallpaper
One way to improve your home's appearance is by decorating it with wall panels. There are many wall panelling types to choose from.
Wooden panels are among the most commonly used. This type of panelling creates a warm and rustic look. You may cover the entire wall with them, or just a part of it, that will work as an accent.
Ceramic tiles are also a popular choice, especially for kitchens and bathrooms. These tiles are available in a wide range of colours and patterns, offering plenty of options for decoration.
Wallpaper is another commonly used alternative. These are available in various styles, ranging from geometric patterns to floral and other print designs.
When installing wall cladding, follow the manufacturer's instructions carefully, and verify that the wall has been adequately prepared. An equally important factor to consider when choosing a type of cladding is the overall style and décor.
Conclusion
Summing up, there are many ways in which you can freshen up a space with small decorative details. Whether you're looking to add colour, texture or character, these simple changes can make a big difference to the feel and look of any room. Feel free to explore different styles and combinations until you find the one that suits you best. You will see how your home will become a more beautiful and personalized place.