With the festive season approaching, the time is perfect to start unpacking your decorations and embrace the Christmas spirit.
This year, the priority is spending quality time at home with friends and family, remembering the good old times, and looking forward to fresh beginnings. Modern and meaningful Christmas decorations, which combine family traditions with current trends, express this spirit. New trends, shapes, and styles take their inspiration from well-known roots, such as natural and vintage styles.
Keep reading to explore the latest Christmas décor trends and tips on incorporating them into your home.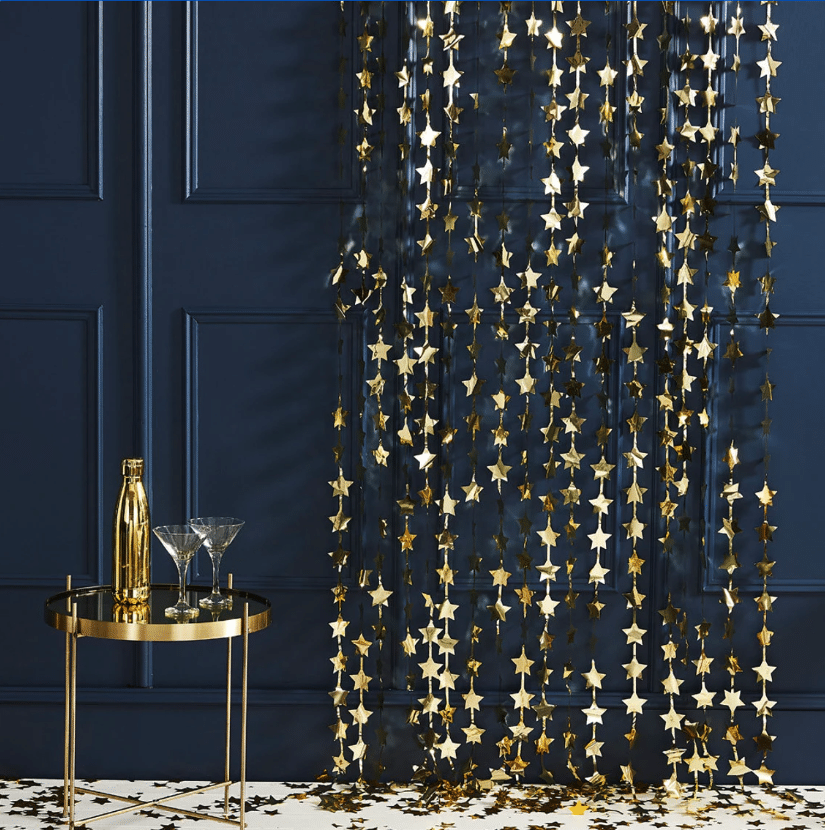 Colour Composition
The traditional Christmas palette includes bright red, shiny gold, and fir green. There is always room for white, a colour that evokes snow and thus perfectly captures the season's feel.
Today, however, other shades are widely used. One option is leaving green shades out and sticking to the classic red and white decoration. You may also go with softer tones, such as sage green and bright rose gold. Pink and soft blue, two romantic and quite unusual colours for this time of the year, will also be trending in 2022. Grey, black and brown may add a more glamorous and luxurious touch to your Christmas.
Full white cannot be said to be a new thing for Christmas décor. Still, it has acquired more relevance in the past few years and will be among this year's trends thanks to its balance between modernity and taste. A mix of white furniture and ornaments with details in gold or silver will help you create modern and unique spaces.
The candles and Christmas lights will reflect on metallic-coloured surfaces, adding a twist of magic to your decoration. You may use metallic ribbons for your presents, garlands, and wreaths. Add some joy and sparkling colours, and see the results. The key? Do not overdo it.
Nature-inspired Décor
This trend has been going on for some time, but has taken off for this year's Festive season.
Remove artificial plants, and opt in for forest elements to make the most of this style: you may choose a real Christmas tree or include pine cones, acorns, berries, and twigs in your garlands, wreaths, or ornaments. Scattering these pieces of nature on your table will give it a charmingly organic feel.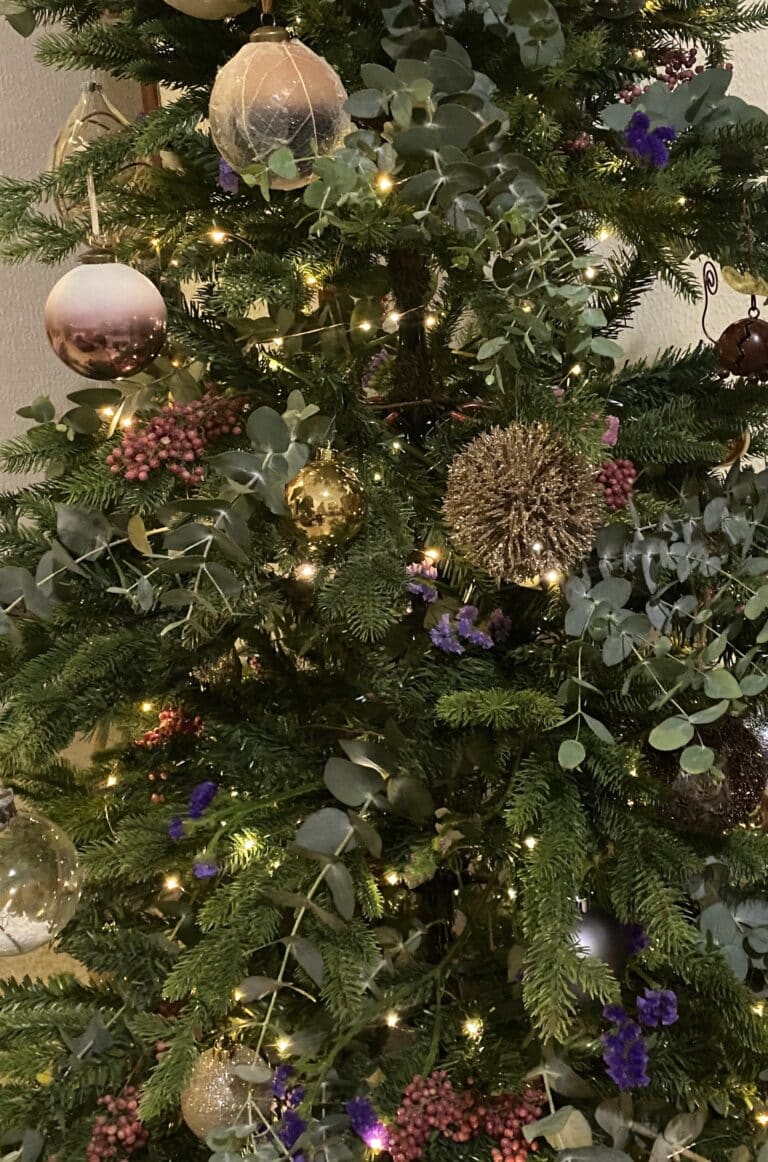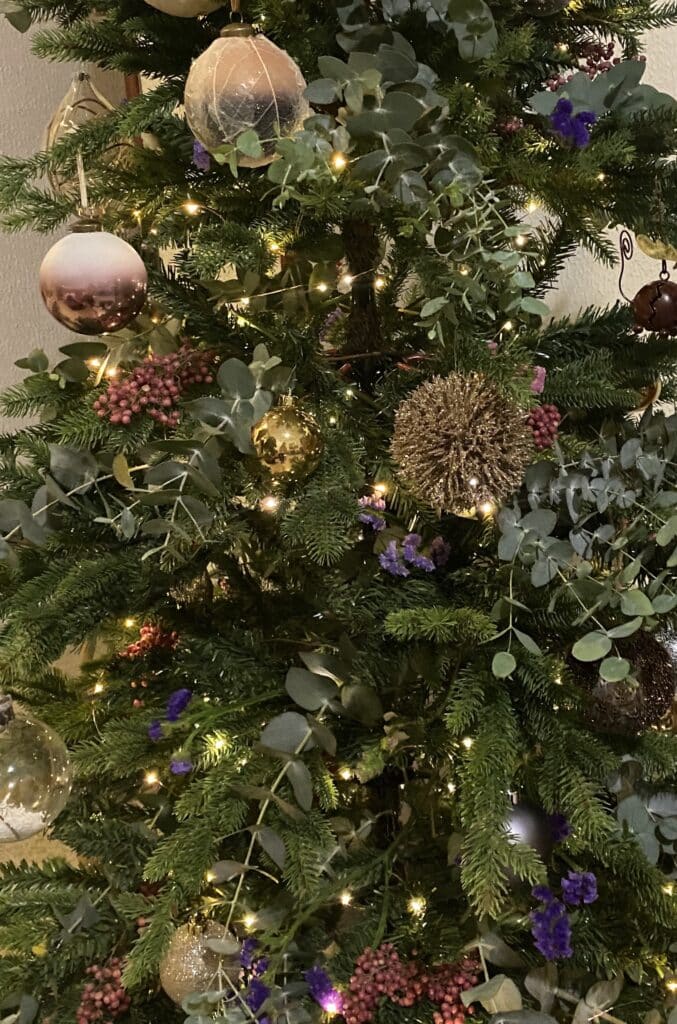 Ornaments and Christmas Tree
When it comes to home décor, we must think of it as a whole. Make your choices based on the theme and your tastes, but consider the overall style of the place.
Traditional elements, like the Christmas tree, wreaths, garlands, and centrepieces, combined with warm yellow lights, tea lights, and cosy blankets, will create a cosy atmosphere to live a one-of-a-kind festive season.
The Christmas tree is the main character. This year's trends show a preference for minimalist designs, such as natural fir trees without additional ornaments. If you are in for the classic tree decoration, choose silver and soft blue ornaments, and consider adding a bit of white. You may also opt in for more vivid colours and innovative materials.
As we continue to move towards using more sustainable materials at home, the increasing popularity of paper ornaments has surprised no one. The options with paper are many, eco-friendly and easy to make: folded paper stars, accordion Christmas trees, paper-cut ornaments, or chain garlands.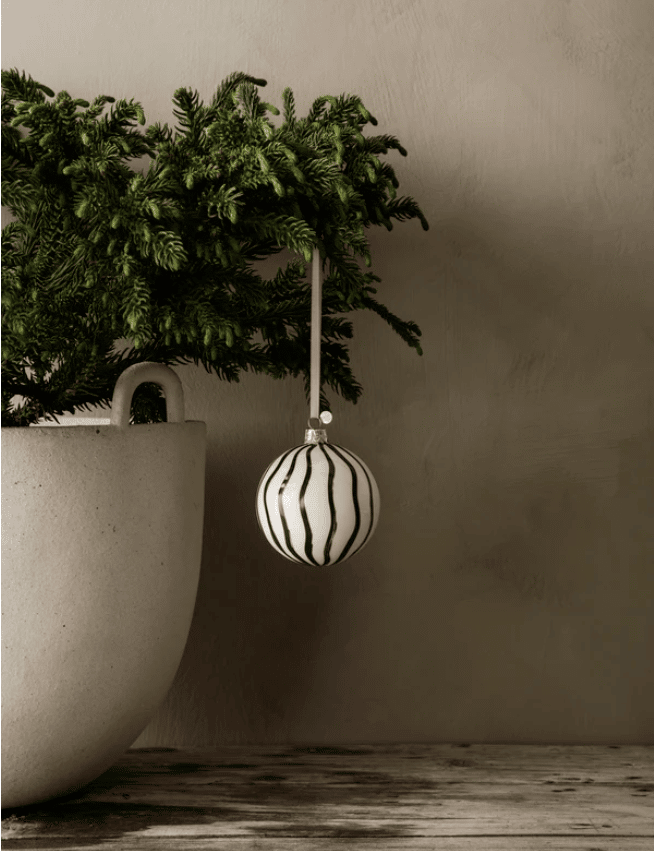 A Bit of Nostalgia and Lasting Traditions
The Retro trend is alive. Our hectic lives are causing us to feel nostalgic for simpler times. This feeling is evoked by the presence of former times in Christmas decorations. f you have any vintage items at home, this could be the right time to rescue them and offer them a new opportunity.
This Christmas invites us to decorate our homes with classic plaid patterns, candy canes and traditional motifs such as the Nutcracker. Use them to create an atmosphere that will transport you and your loved ones back to childhood. You can also resort to DIY decorations, such as Christmas signs or crafts, which will embellish your spaces with the season's spirit.
Some other great options include old inherited cutlery, vintage cushions for the living room, candles and candelabras, pottery Christmas trees, antique Father Christmas statues, velvet bows, tassel and pompom garlands, stockings hung on the side of the mantelpiece, and wreaths.
Vintage Christmas decorations allow us to spend the Festive season in a warm and cosy environment while giving our home an elegant and romantic touch. Do not worry if you do not own any vintage pieces: the trend towards retro and vintage aesthetics means that many brands are selling these kinds of ornaments.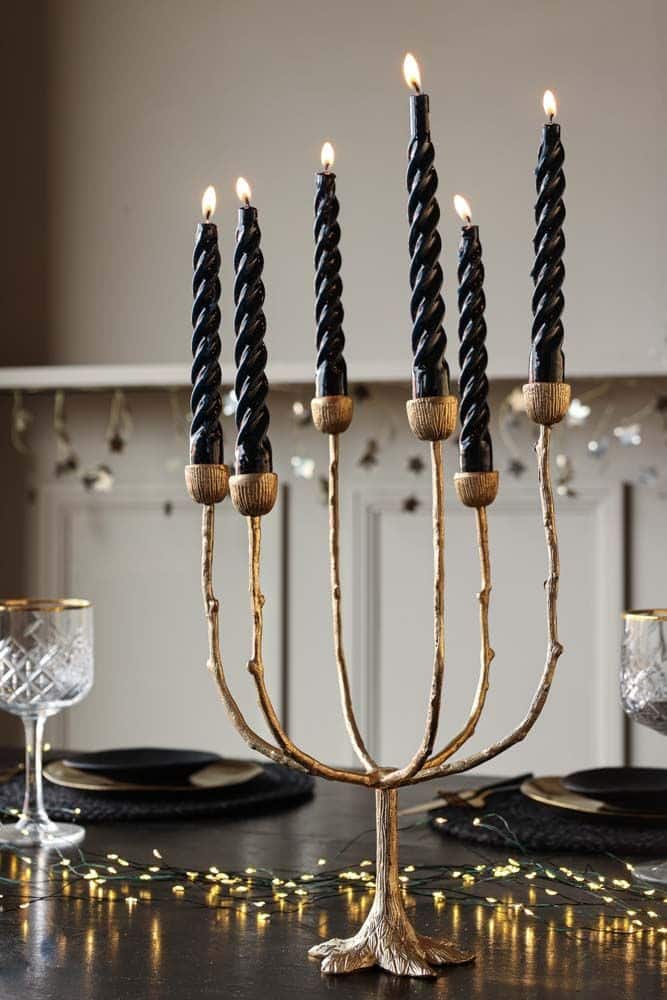 Conclusion
We all know that Christmas is one of the most eagerly awaited festivities of the year. The atmosphere created inside and outside the home makes the Christmas holidays one of the most enjoyable times of the year. We invite you to apply these tips to welcome the season with the right décor.