Summer is here, and it is time to welcome this magical atmosphere that accompanies these warm months by giving your home a seasonal refresh. Although as you well know, to enjoy more hours of sun and to cope with the high temperatures at home it is necessary to accommodate and make changes in its different spaces. Hopefully, this is always a great opportunity to make decorative winks to this season that has just started.
With the aim of guiding you and thanks to our knowledge, at Vera Interiors we want to emphasize certain key points that will give a fresh air and feelings of summertime into your home. You just have to apply few simple ideas and you will get unique spaces full of life. You will understand that it is possible to turn your property into a refreshing refuge. It has never been easier!
Best tips to decorate your home in summer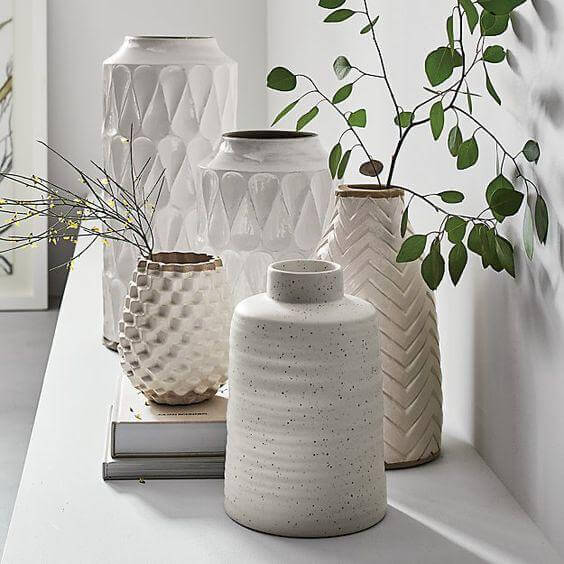 White: your best ally
Many people consider that the white colour is a guarantee of success in home decoration. And they are absolutely right; it is a safe bet especially during the summer months. Synonymous with vitality, cleanliness and freshness, this colour represents the sensations and vibes of this beautiful season like no other. Moreover, it is very easy to combine it with many textile accessories in the different spaces of your home.
At the same time, don't hesitate to mix it with other clear and soft shades. Apart from providing a lot of light and freshness, they all enhance the luminosity of white. You can choose floral ranges as well as fresher and more energetic colours. We even suggest you to bring nautical style to your home by combining white with the entire range of blues. Empower imagination!
Less is more
Summer season is a perfect opportunity to refresh and acclimate interior spaces. To that end, you only have to remove those expendable furniture or accessories.
In fact, if you move the furniture and you take time to rearrange the space, quickly you will realize that every time you walk through the door you will have the feeling of lightness in your home. Choosing simple objects will allow you to free up a lot of visual space inside. In turn, once your remove some objects immediately you will enjoy a more pleasant environment with more airy and clean spaces.
Lightness in textiles
As a general rule, in summer you should look for materials that breathe better and do not retain heat, instead of warmer fabrics such as velvet or wool. The absence of heavy fabrics will give you the feeling of well being that is so appreciated during the summer season.
Don't forget to let the light pass through the windows by choosing long curtains that have fine fabrics and light colours. The materials used for the curtains should be natural fibres, such as linen or cotton, due to their excellent breathability. These types of thin fabrics will help you to maintain the freshness inside your home.
Welcome plants and flowers!
Summer is the ideal season to add a little of nature to your decoration. In fact, plants and flowers have become a must-have indoor piece in your home. You could bet for a green plant in the bathroom, aromatic plants in the kitchen or a beautiful tulip in the living room. All of those provide a breath of fresh air!
At the same time, they fulfil the function of oxygenating the environment and creating areas with higher humidity. Indoor flowers and plants provide more welcoming spaces and bring more life into the rooms. You can even appreciate the fact of combining the flowers with a rustic style. The presence of wooden furniture or accessories and other natural materials, such as wicker or bamboo, will transform your home into a more welcoming space.
From the kitchen to the bedroom, through the living room and to the balcony, every corner of your home can shift into summer mode. Fortunately, at Vera Interiors we are convinced that the above tips to decorate your home in summer will help you to face the most anticipated time of year in the best possible way. Give life, refresh your property and enjoy the good weather!
Remember that you can follow us on our Social Networks or website. Let yourself be advised by an experienced interior design studio.
Enjoy your home!